If you're like most Harley riders, you're always looking for ways to make you and your bike just a little bit better.
Maybe you've been thinking about doing a stage 2 or a stage 3 upgrade but you're not sure if it's worth the cost?
If that's the case, here's a look at what you can expect to pay for a stage 2 upgrade on your Harley Davidson.
What is a Stage 2 Upgrade on a Harley Davidson?
First off, what does the stage 2 upgrade involve?
Well, it's basically a combination of two things: a high-performance cam change kit and a tune to accommodate it.
After the stage 1 upgrade, which involves replacing your stock air cleaner and exhaust, you need to get inside the engine in order to squeeze a lot more power and torque.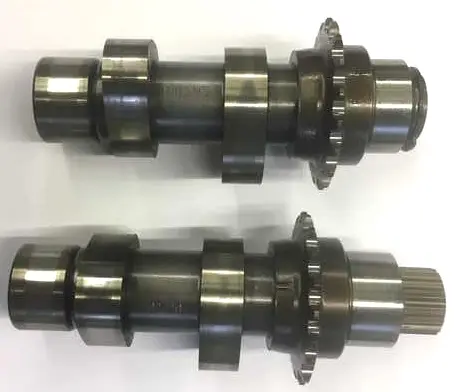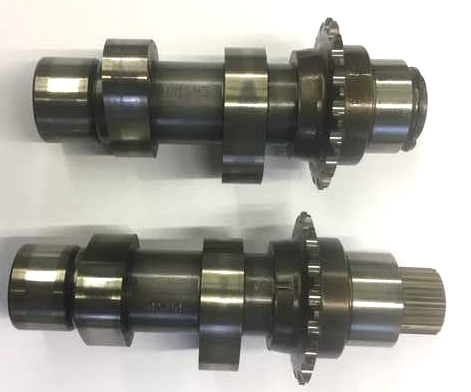 The stage 2 upgrade includes replacing the stock cams and pushrods, which SIGNIFICANTLY increases your rev limit, and increases horsepower, torque, and throttle response.
You also need to get your engine re-tuned in order to take full advantage of the new cams.
Tuning is one of the most important aspects of any stage 2 upgrade, and it's something that you definitely don't want to skimp on.
A good tune will make all the difference in how your bike runs, and it will also help to prevent any potential engine damage.
How Much Does a Stage 2 Upgrade Cost?
So, how much are we talking about here?
Well, the cost of a stage 2 upgrade will vary depending on a few different factors, such as the model of your Harley, the quality of the parts you use, and who does the work for you.
On average, you can expect to pay between $1,000 and $1,500 for a complete stage 2 upgrade. To break it down, that's $400 – $500 for a cam and pushrod kit, $600 for around 6 hours of labor to install the cams, and $200 – $300 for a tune.
You can definitely do the cam upgrade yourself if you've got experience working on engines, and even if you don't – there are dozens of how-to videos on YouTube that detail the whole process. However, if you don't want to mess anything up and destroy your engine, then paying a mechanic to do the job for you is a good idea.
Now, this may seem like a lot of money, but it's actually not too bad when you consider the fact that your Harley will ride like a completely different bike.
A stage 2 upgrade will give you a noticeable increase in power and torque, and it will also make your bike sound a lot meaner – especially if you put on lope cams. Here's what I mean by that:
Pros & Cons of Stage 2 Upgrade for Harley Davidson
Of course, like anything else, there are pros and cons to doing a stage 2 upgrade on your Harley.
Here's a quick rundown of both:
As you can see, there are some definite advantages to doing a stage 2 upgrade on your Harley Davidson.
However, it's important to weigh the pros and cons carefully before making a decision.
If you do decide to go ahead with the upgrade, just be sure to use high-quality parts and have a professional do the installation and tuning.
This will help to ensure that you get the most out of your investment and that your bike runs safely and reliably.
How Much Horsepower Does a Stage 2 Kit Add?
A good stage 2 kit can increase your bike's horsepower by 30% to 40% and torque by 10% to 20%.
Of course, these numbers will vary depending on the quality of the parts you use and how well your bike is tuned.
Conclusion
If you're looking to get more power and performance out of your Harley Davidson, then a stage 2 upgrade is definitely something to consider.
Just be sure to do your research and use high-quality parts to get the most out of your investment. Thanks for reading!
Jake is the site's primary contributor.
Motorcycles and automotive repair have been a big part of his family for generations, therefore it's only natural that he decided to become a heavy-duty diesel tech.
Outside of work, you'll find Jake restoring and riding rare street bikes and ATVs.